About Ambient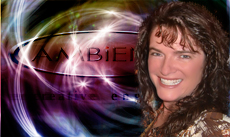 Ambient is a versatile graphic design firm, experienced at working on a variety of projects for businesses of all sizes. Whether you need to completely outsource a project or supplement your in-house team...Ambient is eager to help.

Creative Director and Owner, Kim Stratton has been working in the graphic design industry for twenty years. She has been entrenched in print design for her entire career, and has held the title of Art Director for a publishing company. Kim also embraces the digital world of design, and has extensive experience designing web sites and motion graphics.

The art of vinyl graphics is a skill Kim picked up early in her career, and she continues to offer it as a service today.
Kim earned a BFA in Graphic Design at the Rochester Institute of Technology (RIT).